AGS BookWorks
Through the years, AGS BookWorks has produced 200 books, primarily information-intensive, large-format, photographically-illustrated books. The company was founded in San Francisco by Bill Yenne, a best-selling author and experienced book producer who has been coordinating the editorial and design development of publications, particularly books, for a quarter of a century. The books that have been written, designed and produced at AGS BookWorks have been published by major American publishers such as Random House and Simon & Schuster, as well as by international publishers from Europe to Australia and by various corporate clients.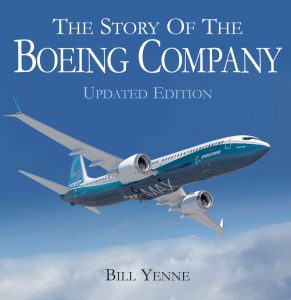 AGS BookWorks worked with Boeing to create The Story of the Boeing Company. Frequently updated, it is a comprehensive history of that company that incorporates the complete history of their constituent companies, including McDonnell Douglas and the North American Aviation operations of Rockwell International.
Our corporate work also includes the classic corporate history of Evergreen International Aviation. We created the best-selling San Francisco Then & Now, which Amazon's "Listmania" described as the number one book about the city. We worked with the Walt Disney Company to edit, illustrate, and produce a series of full-color children's books called Walt Disney's American Classics.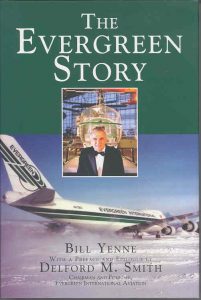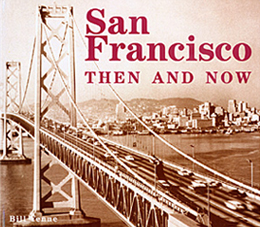 Our range of projects has included cookbooks, pictorial biographies, books on topics from astronomy and American history to pop culture and pop music, as well as books on planes, trains and automobiles. Critics, as well as customers, have raved about our work. Take for example, our popular books on Elvis Presley. One of them was referred to by The Baltimore Sun as "perhaps the most important Elvis Presley book of the hundreds already published." Meanwhile, The New York Times described our Field Guide to Elvis Shrines as being "Enough to wear out several pairs of blue suede shoes."
The curator of the US Air Force Museum, has called our aviation books "Not only visually attractive, but very useful in day to day museum work." The esteemed British journal, Greenskeeping Management has referred to our series on great golf courses as "Fine… scholarly. Quite apart from the breathtaking photographs, the text is a delight."
---
Selected AGS BookWorks E-Books
Switchback
Bill Yenne's 50 Years in the Mountains of Montana and the West
During his half-century career, William J. Yenne (the father of the AGS founder) was well known on the trails in the rugged backcountry of the American West, from Grand Canyon to the Idaho Panhandle. He was especially recognized as the most accomplished and knowledgeable outdoorsman who ever rode the back country of Montana's Glacier National Park. Mel Ruder, the Pulitzer Prize winning founder of the Hungry Horse News, who accompanied W.J. Yenne on many of his back country inspection tours, called him "the man who best knows Glacier National Park's one thousand miles of trails."
Indeed, his work for the National Park Service took him on virtually every trail in Glacier, nearly every year throughout the 1950s and 1960s. He knew each mile of those trails intimately, and could identify every mountain peak and every glacier at a glance. He was also a renowned storyteller. Those who remember him, recall him both for travels shared in the Glacier back country, and for his amusing and fascinating yarns, spun around campfires and kitchen tables, many of which are preserved in this book.
The Field Guide To Elvis Shrines
(Newly Updated Edition)
It's enough to wear out several pairs of blue suede shoes.
— The New York Times
The book lists every home — from Bel Air to Memphis — that Elvis ever owned or lived in. It includes every concert hall, auditorium, or other site, in over 30 states, where he performed. Explanations of the historical significance of the sites are included, and the addresses are listed, so the sites are easy to find with GPS!
---
Selected AGS BookWorks Available Licenses
AGS BookWorks also grants licenses for the publication rights to many of the large-format, full-color books which have become timeless classics. We possess the printing film for certain titles, and we can print and ship copies anywhere in the world. Examples of titles which are presently available for licensing are on this page. In addition, we welcome inquiries from publishers who are interested in licensing print publication rights to any of out AGS E-Books. We have images in our archives that could be used to turn most of these all-text E-Books into colorfully-illustrated large format books.
Contact us for more information at (415) 285-8799 or Bill_Yenne@sbcglobal.net
Missions of California

With beautiful original color photography throughout, the book includes all 21 of the Missions in great detail, and includes a complete chronology. The in-depth text draws on many rare sources that are not often cited.
9.5 x 11 Landscape Format, 192 pages.
Hardcover with jacket.
Mom 'n' Pop's Apple Pie Cookbook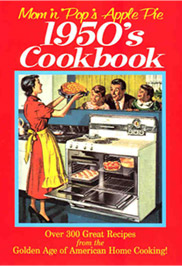 Over 300 Recipes from the Golden Age of American Home Cuisine, including Classic American Comfort Food. Ingram Editorial Reviews writes that this "collection of nostalgic and delicious recipes from the 1950s is accompanied by anecdotes and pictures of the 1950s culture that inspired such foods as Sloppy Joes and Chili Dogs."
Vintage Fifties Illustrations.
9 x 12 Portrait Format, 112 pages.
Hardcover with jacket, or soft cover.
---
A view of the AGS BookWorks library: